Can SERVPRO Save My Water Damaged Wooden Floors in Nassau County?
3/30/2023 (Permalink)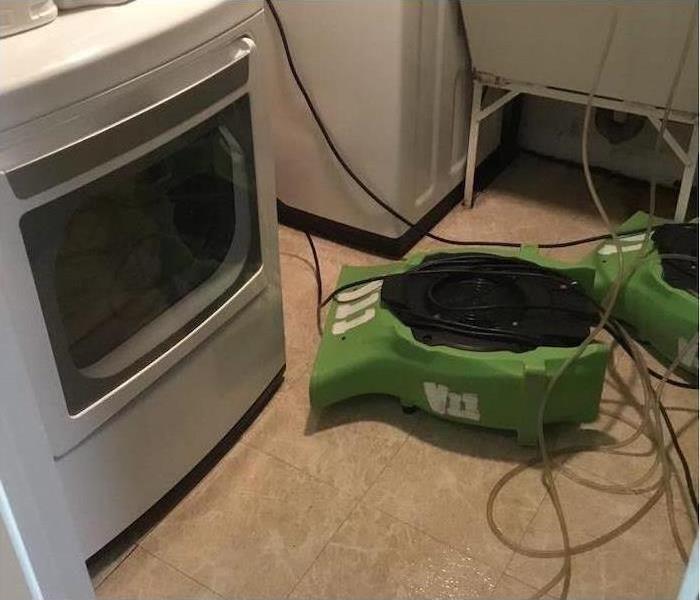 No matter the size of water damage restoration needed in your Nassau County home, SERVPRO IICRC-certified techs are ready at a moment's notice.
SERVPRO Technicians Tackle Water Restoration on Nassau County Floors
Wooden floors lend a touch of elegance to homes. However, water from a leaking pipe, a broken appliance, or bad weather can damage floors. Thankfully, SERVPRO technicians know how to tackle moisture damage on floors.
If your wooden floors in Hicksville have water damage, call SERVPRO as quickly as possible. We're Faster To Any Size Disaster, and we can dry out your floorboards and help prevent further damage.
How Does Water Affect Wooden Floors?
When boards get wet, they absorb moisture, which can cause:
Cupping: when the edges rise and form a cup.
Crowning: when the middle of the board rises to form a bump.
Buckling: when warped boards push against each other and buckle at the joints.
What is a Drying Goal, and Why Does it Matter?
If your floor gets wet, of course, you want it to be dry. But what exactly is dry? It might surprise you to know that dry is not a straightforward concept. What we consider dry here in the Town of Oyster Bay might be different than if we were in a more humid state.
Our technicians set a drying goal to know when the floor is as dry as it should be. We start by establishing a drying standard. The drying standard is the moisture reading we expect from a floor without moisture damage. We aim to dry the wet floor to that standard, typically about 8-11% of total moisture content.
Establishing a goal first makes for more effective water damage restoration because:
We are working with exact figures, and there is no guesswork.
We can see how well we are progressing toward our goal.
We know when we reach our goal and complete the job.
We measure dryness by the amount of moisture in a material. For wood, we measure dryness as a percentage.
Why Do We Measure Humidity?
We train our technicians to Institute of Inspection, Cleaning, and Restoration Certification (IICRC) standards. That includes the S500 Standard for Professional Water Damage Restoration. The S500 covers many aspects of restoration, including psychrometry and drying technology. Psychrometry sounds complicated, but it is just the science of how air, humidity, and temperature affect materials. A critical measurement for any drying process is humidity.
Humidity means the amount of water vapor in the air. When drying water-damaged floors, humidity is a key indicator of how close we are to our drying goal. Our teams measure two kinds of humidity: Relative and specific.
Relative humidity (RH) means the amount of moisture in the air at a given temperature. We are looking for a relative humidity of less than 50% for drying purposes. Our technicians use thermo-hygrometers to measure relative humidity.
However, temperature significantly affects relative humidity. Warm air can hold more moisture than cold before it becomes saturated. Our team also measures specific humidity (SH), which tells us the amount of water vapor in the air as a ratio to total air, regardless of temperature. We plot the relative humidity readings and plot them on a psychrometric chart to determine the specific moisture levels. This process enables us to strategically position air movers and dehumidifiers to optimize water evaporation from wet surfaces.
How Can SERVPRO Dry my Floors?
We start by removing carpets or rugs on top of the floor. We also use extractors to remove surface water.
Our team uses their calculations to set up air movers, fans, and dehumidifiers. These tools help reduce the amount of humidity and encourage water evaporation from the surface of boards. We aim to restore your floors "Like it never even happened."
As well as drying the floor, we can also sand it after it is dry to remove minor irregularities and refinish it if necessary.
If you have water damaged wooden floors, assemblies, or contents, do not delay. Call SERVPRO of Hicksville / Plainview at (516) 733-1800 for assistance.